Start your investment journey today and witness the power of passive investing in commercial real estate.
Future of Build-to-Rent: Predictions and Insights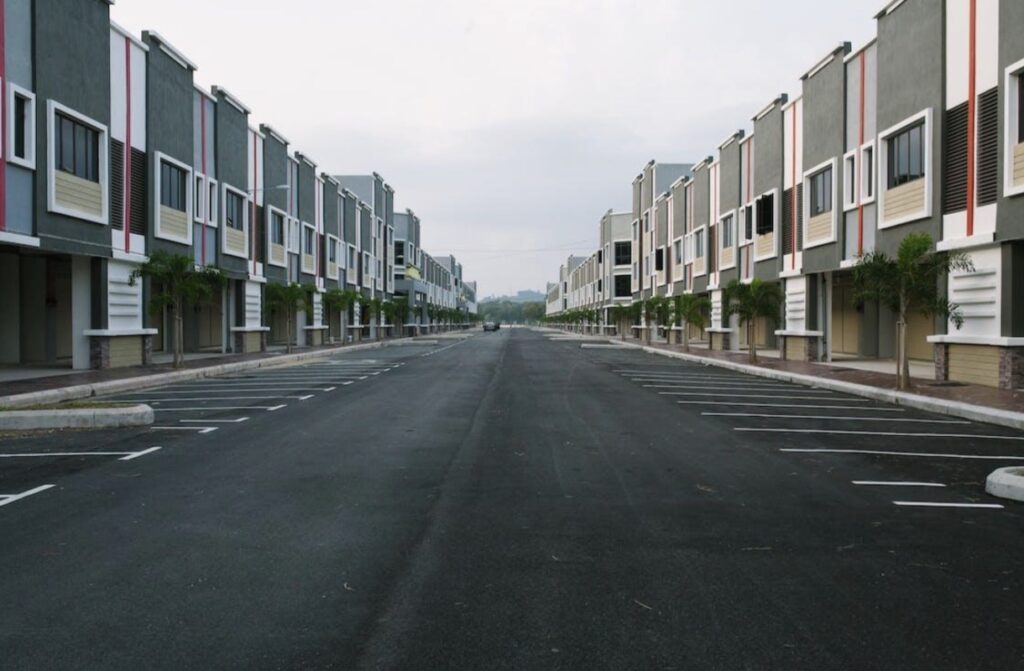 Build to rent (BTR) describes the development of residential properties that are designed and managed specifically for renting. As higher mortgage rates and high prices slow down the property-sale market, the demand for build-to-rent housing increases. According to a report by Rentcafe, over 6800 build-to-rent units were constructed in 2022, which accounts for a 48% increase compared to last year. Build-to-rent properties offer high-quality amenities, services, facilities, flexible lease terms, and professional management. 
But what does the future hold for build-to-rent? How will it adapt to the changing needs and expectations of renters, as well as the challenges and opportunities of the real estate market? Keep reading to learn about key BTR trends. 
Impact of Emerging Technologies
Technology is transforming every aspect of our lives, and build-to-rent is no exception. Integrating smart home devices and utilizing digital platforms can enhance the convenience, comfort, and security of renters and improve the efficiency and profitability of BTR investors. Furthermore, technologies can create a more personalized and enjoyable living experience while reducing operational costs, increasing the occupancy rate, and generating valuable data for investors or operators. 
Some of the technologies that are already being implemented or experimented within build-to-rent properties include:
Changing Renter Preferences
While owning a house is still everyone's dream, Millennials and Gen Z have started looking for more affordable and practical housing solutions such as build-to-rent homes. Some key tenant demands that have made BTR the preferred choice are given below:
Flexibility:

Tenants want more choice and control over their living arrangements. They prefer shorter and more flexible lease terms and the option to move between different locations and property types.

Convenience:

Renters value convenience and ease of access to everything they need. They want a home close to public transport, shops, entertainment venues, and workplaces, and offer on-site services such as concierge, cleaning, laundry, fitness centers, co-working spaces, etc.

Community

: Modern-day renters want properties that foster a sense of community among residents through shared spaces such as lounges, kitchens, gardens, community centers, etc.
Shifts in the Broader Real Estate Market
The real estate market is constantly evolving in response to various factors such as supply and demand dynamics, regulatory changes, economic conditions, demographic shifts, and consumer behavior. Some key factors include:
Urbanization:

People will move to the city for better work opportunities and quality of life, increasing the demand for build-to-rent housing. 

Decentralization:

The prevalence of work and online education has reduced the need for people to live close to their workplaces or schools. This has enabled some people to relocate to suburban or rural areas to enjoy more space, nature, and affordability. This will create new opportunities for BTR operators to expand their presence and offerings in these areas and provide hybrid solutions that allow renters to switch between urban and non-urban locations.

Student Housing:

As education becomes more accessible and globalized, there will be more demand for rental properties that cater to the needs and preferences of students, such as affordability, convenience, and learning facilities. 
Build-to-rent is one of the most dynamic and fast-growing sectors in real estate. It has the potential to revolutionize the rental market and housing industry. Investors and builders should try to understand the needs and preferences of tenants and develop BTR units that meet the budget and lifestyle needs of the modern-day consumer. 
Sign up
to our Newsletter
Follow us on Linkedin Newsletter